Were you wishing to download that new app, and now it turns out that it's not available in your country? How is this possible?
Don't worry, since there are ways to fix this inconvenience.
Regardless of whether you are an Android or iOS user, we will teach you how to avoid this limitation.
How to change your country on the Play Store and/or the App Store
Most smartphone lovers are always worried about having the most updated version of the best apps available on the market. However, in some instances, this is not possible when you live in places where some of these apps are not available.
If the apps that interest you are absent, there are many methods available that will help you install an app that is not available in your country or region.
So, we invite you to follow these practical tips that, with a bit of time and patience, will surely teach you how to download apps that are not available in your country.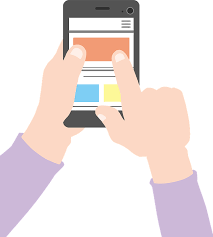 Methods to download apps that are not available in your country
There are many mechanisms that allow you to use any app, regardless of your location. Remember that each one of these options are quite different from each other, and each one of them are focused on your availability and time to do said action.
1. Create a new account on your Smartphone
This is one of the best methods to obtain the apps that we want. In this procedure, we will explain you how to do it on Android and/or iOS, since, for the former, you will have to create a new account to use Google's services, and the latter will require you to create a new Apple ID.
1.1) Creating a new account to use the Google Play Store service
Step 1
To begin this process, you will have to download on the Play Store a virtual private network manager, or, in other words, a VPN. We recommend you to use Tunnelbear since it provides 500 MB to users that have no membership, which would be enough to do the following actions.

Tunnelbear is a free app that has been downloaded over five million times. Their users have rated it 4.5 out of five stars. The storage space that it occupies varies depending on the device where it will be installed. It is an app compatible with Android versions 4.1 and over. You can download it by clicking here.
step 2
After activating your VPN manager on your smartphone, you will have to open it, select the country where you wish to create the new account that you will use with Google's services (we recommend you to create a Gmail account with the selected country as its location.) After successfully creating the account, sign out of it, and close the VPN.
STEP 3
After completing the previous process, you will have to access the Settings menu on your device, and navigate through the menus until you reach the setting "Accounts". From there, you will see all of the different accounts created for the services of the phone's apps. In this case, you will have to select all of Google's accounts.
Once you're inside "Google's accounts", you will have to select the one that you want to remove from using Google's services, especially, the services provided by the Play Store. You will notice the three dots on the top right corner that indicate the button for the menu for more options. Press it and, finally, select the option "remove account".
STEP 4
Next, go to the Settings' main menu, find the Apps option, and select within it the Google Play Store app. You'll be able to see that that the Storage button is the first option within the list. If it says "calculating", wait until the process finishes, and then press it.
Once inside the Storage settings, you can delete the app's data. This would eliminate any trace of your old account that was linked to the Play Store.
STEP 5
After completing the previous steps, you must once again activate the Tunnelbear VPN manager, select the location that you used for creating the new account, and you'll be able to once again access the Google Play Store.
Do it, and insert the information of your new Google account. If the process was well executed, you will notice that the apps will appear with a price in the local currency of the selected country, and the apps that were previously not available for download due to regional restrictions can now be selected.
Each time that you want to access apps that aren't available in your locality, we recommend you to use the VPN before opening them.
1.2 Creating a new account for the App Store's services
STEP 1
This will be a procedure quite similar to the previous one. For this procedure, you'll need to access the Settings menu. Once you're inside it, select the option "Apple ID". Within these settings, find the option to log out. After doing this, Apple will notify you that it will delete all of the existing data from your smartphone. But, it will give you the option to make a backup and store it on iCloud from all of the selected data that you may want to preserve (for instance, your contact list.)
step 2
After completing the previous step, you will begin the procedure of creating a new Apple account. To do this, you will have to, once again, enter the Settings menu, go to "Apple ID", and press the Log in button. This time, you'll have an option that will allow you to create a new ID. You will have to put a different email from your previous account and a password. Then, a message will appear to verify whether or not the email inserted is being used in another device. If everything has gone smoothly once reaching this step, you will be able to use the App Store with a new location in no time.
step 3
From here and on, the configuration process will begin, where you will give Apple the new location that you want. First, we will begin with the country. Then, for your billing address, you will have to fill in a more specific location. For this, we recommend you to find via Google's location services a valid address within the country that you chose. Then, for the payment information, you will select "None".
You're done! Now you'll be able to access the App Store and download the apps that you want.
2. APKs download pages
This is one of the simplest methods to obtain apps that are unavailable on your country of residence since, with this method, you will avoid all of the steps of the aforementioned procedure. You will only have to activate the option to allow apps to be installed from unknown sources.

Go to the Settings menu of your Android smartphone, locate the Security settings, and then find your way through the menu until you find the option Unknown sources, and activate said option. This way, you'll be able to install any APK without any kind of restriction.

Now, there are different websites to help you on this procedure. However, we recommend you APK Mirror since the app library within its website is quite useful, and said website is a reliable source. You can access it by clicking  here.
3. Changing the billing address for Google's services
This is the most common procedure since you don't have to rely on specific shortcuts, unlike the previous cases. In this procedure, you will have to provide reliable information so that Google confirms your region change.
Step 1
First, you will have to access with your username to Google's Payment Center. From there, edit the country. By doing this, Google will notify you that you have created a new profile for your Google account. You'll have to click on Accept. You'll then need to select the country that you want. Now, go to the Name and Address option, which you'll have to edit with a new address (select a valid address in the selected country) and press Save.
Step 2
To continue with the process, you'll have to add a real payment method within the country that have chosen which, of course, will need to have the same billing address as the address that you had previously provided.
Step 3
After completing the previous procedure, you'll only have to go the Configuration menu and delete the Play Store data, so that each one the changes made on the Payment Center are saved. Remember that this procedure was previously explained. You could also follow this route: Configuration > Apps > Google Play Store > Storage > Delete data.
One of the usual tricks needed to do this procedure, if you don't live on the selected country, is to have your own billing address or from a trusted third party to link the Google account to it. You don't have to worry about anything by doing this since you won't need to make any purchase. You'll only need to provide reliable information.
After taking care of all of the aforementioned procedures, you'll be able to download each one of the apps available on the selected region and, this way, enjoy them.